Won't you say? Will you tell?

Warning! Look down to view spoilers.
"Suddenly (reprise)" is from the 2012 film version of Les Misérables. It is sung after "Valjean's Confession," where Valjean's identity is revealed to Marius. Cosette is saddened by his absence, as Valjean and Marius had agreed it was best that she not be told the reason he left. 
The lyrics were written by Herbert Kretzmer.
Cosette:
Where's he gone without a word?
That wouldn't be his way to go
Why so sudden? Why so strange?
And did he say how long he'll be gone?

Marius:
All he asked for me to say is
He's on a journey far away

Cosette:
He can't leave us now
Oh how he breaks my heart

Marius:
And we will never be apart
[Spoken] I promise.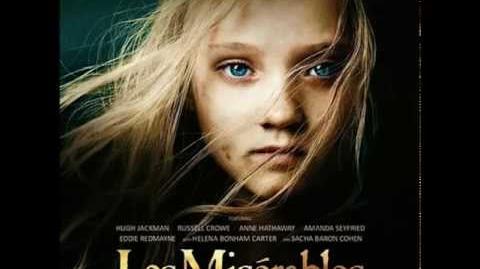 Ad blocker interference detected!
Wikia is a free-to-use site that makes money from advertising. We have a modified experience for viewers using ad blockers

Wikia is not accessible if you've made further modifications. Remove the custom ad blocker rule(s) and the page will load as expected.