Maria Ziegler was a child actress who portrayed the role of little Cosette on the West End in 1996. She shared her role with fellow child actress Teresa Acenas. The two girls comprised some of the youngest actresses to have a prominent role in the musical, as Maria was just seven at the time, and Teresa was six.
She would later go on to have roles in multiple West End musicals as a child, including two appearances in both The Sound of Music and Whistle Down the Wind.
Other Works
Edit
Annie (school play) — Molly — 1995
Whistle Down the Wind — Jenny — 1997
Whistle Down the Wind — Nan —1998
Sound of Music — Brigitta VonTrapp— 1999
Mary Poppins — Jane Banks — 2000
Sound of Music — Louisa VonTrapp — 2002
West Side Story (school play) — Anita — 2006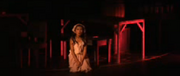 Ad blocker interference detected!
Wikia is a free-to-use site that makes money from advertising. We have a modified experience for viewers using ad blockers

Wikia is not accessible if you've made further modifications. Remove the custom ad blocker rule(s) and the page will load as expected.